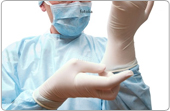 Services
We provide 24 hours medical service with a team of highly qualified and well experienced doctors from Saudi Arabia, Pakistan, Egypt, Philippines, Jordan, Sudan, Bangladesh, Syria and India. We have specialists in General Medicine, Gynaecology, General Surgery, Paediatrics, ENT, Orthopaedic, Ophthalmology, Radiology, Pathology, Skin & VD and Dental. Our Laboratory and Radiology department equipped with highly sophisticated Machines and we are competent to do any kind of investigations.In which we offer consultation by all speciality doctors, blood sugar test ,total cholesterol test, eye test, blood pressure & pulse test etc with free of cost.


Vision & Mission
"The main aim of our Medical Center is to provide the first-class and complete independent healthcare for the public as well as the employees of our client companies. All of our patients are examined and treated individually. Every effort is made to provide the highest quality of care at a competitive and affordable price. For us, patient care is not byword but more of values; we believe this is the reason why many of our patients choose to come back to us when they need to.
We believe that we can extend all our expert services and resources to provide the complete Medical assistance to the public."